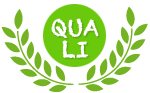 IFEM Research France is experienced in a wide range of qualitative methodologies and projective techniques, including the folllowing:

In-person focus groups
Online focus groups
Mini-groups, triads and dyads
In-depth, paired depth, and friendship paired depth interviews
In-store observation
In-home visits
Creative concept labs
Car clinic tests
Customer testimonials
Pre-testing for quantitative studies
Hybrid studies, combining qualitative and quantitative protocols
Observational / ethnographic profiling

Focus Groups
All our focus groups are carried out in facilities belonging to partner studios offering the best quality of accomodation and service in the major French cities.
Each focus facility offers viewing rooms complete with full amenities, one-way mirrors, state-of-the-art videotaping and audio taping equipment, kitchen facilities and video conferencing capabilities.
professional recruiting staff
Experienced moderators
Bilingual moderators
High-quality analytical reports
Focus vision international link
State-of-the-art focus group studios rented in center Paris

In Depth
All in-depth interviews are carried out by our own researchers or from our in-house telephone unit to anywhere in France.
Depth interviews are used where there is a need for no contamination of respondents or where the subject is highly sensitive.
Our interviewers are experienced in the laddering technique for qualitative interviewing.

Qualitative Moderation Techniques
Our professional moderators are experienced in the usage of a wide range of group moderation techniques, including the following:
Collage
Mind mapping
Perceptual mapping
Psycho drawings
Music metaphor

In-House Recruitment Team
Multi-lingual moderators to cover all major sectors; bios available
Full reports, executive summaries and moderator debriefs
Screener design and translation
Simultaneous translation, transcripts, and note-taking
Test kitchens
Video-conferencing and video-streaming in conjunction with Focus Vision, Inc