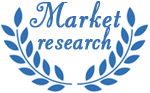 Established in 1979, the Paris-based IFEM Research France is an independent fieldwork for market research offering quantitative, qualitative and business-to-business research.

Pre-recruits

Our panels allow us to enforce a blind and bias free recruitment strategy of respondents whose profile matches the required quotas.

Fieldwork B2B, CAPI, CLT

Our trained interviewers collect reliable and high quality data.

Focus groups

We offer facilities strategically dispersed throughout the French territory.

Online

Your projects are managed real time.

Reporting

Our research managers report insights and recommendations that reflect ground realities.

And more…

Online Communities, Car Clinics, Video reporting, Mystery shopping.